Maintaining and cleaning coir mats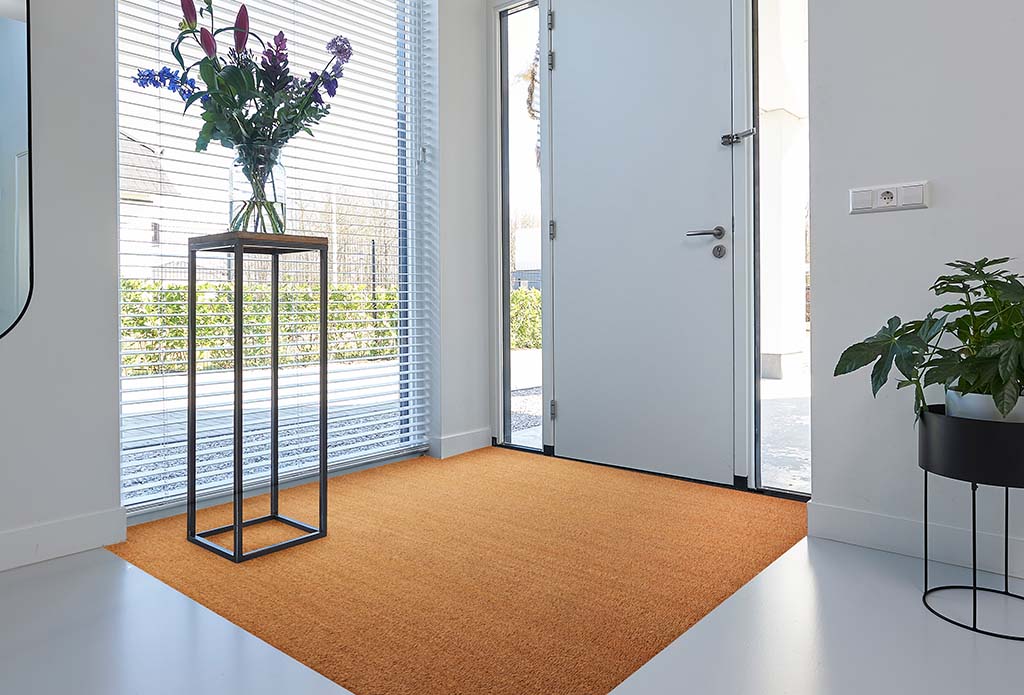 In order to safeguard the effectiveness of your Rinos coir fibre entrance matting and to extend its live, we recommend cleaning your coir mats on a regular basis.
Daily maintenance
Vacuum the dry dirt on your coir fibre entrance matting preferably with a professional vacuum cleaner with a driven, rotating brush or a consumer vacuum cleaner with Class C dust extraction from carpet.
Allow wet areas to dry out fully and then treat as dry dirt.
By vacuuming your coir entrance matting regularly the dirt is loosened effectively and removed. Your coir mat will have a fresh, clean look and will retain its effectiveness.
The dirt can be beaten out of loose laid coir fibre mats outside.
Coloured coir yarn is a natural product composed of cellulose that is coloured with environmentally friendly dyes. If a mat gets too wet, for example through extremely wet cleaning or snow, the colour may run. Only clean coir mats with a vacuum or simple stick beating, and remove snow immediately. Maintain enough distance up to the edge of the mat when using spray-extraction (carpet) cleaners or scrubber-dryers. Only clean hard floors around the edges of the mat with a damp microfibre flat spray mop. If the colour runs, the area should be cleaned immediately with James stain spray (for carpets) or James remover for hard floors.(www.james.eu)